LGBTI+ COUNSELLING IN NORTH WEST ENGLAND AND ONLINE
Anxious, Depressed, Angry, Stressed?     Come and talk to me about it.     I'll listen – I'll hear you.
Text 'COUNSELLING' to 07970 856664 or click Contact in the menu above and complete the Contact Form
What Is Counselling?
Counselling can help with many things that can cause you difficulty.  Just a few of the major issues that can be addressed include -Counselling is a 'talking therapy'  – a time and a place where you can discuss whatever is causing you concern in a safe and conf1dential environment.  It can take place face to face, and I have facilities to see clients that way in South Cumbria, but for those clients that are unable to attend it can be done remotely over the telephone, or online, using a video meeting service such as Zoom.  Often the process can be difficult and challenging, as feelings such as hoplessness, helplessness, powerlessness, shame, lonliness and isolation have to be faced and dealt with.  Generally the aim is to enable you to invoke change in your life in order to better manage and deal with whatever is the cause of your distress.
What does a Counsellor Do?
A counsellor is not there to tell you what to do.  With their encouragement and support you will be talking about what is causing you distress, considering what the origins and causes of this are, and looking at the beliefs you hold about it and the ways you are thinking about it.  The counsellor will enable and empower you to find your own solutions to these issues.  These solutions will be things that you feel you are capable of doing, either by yourself or with the support from others in your life.
What can Counselling help you with?
Counselling can help with many things that can cause you difficulty.  Just a few of the major issues that can be addressed include –
Anxiety
Abuse
Addictive Behaviours
Depression
Gender and Sexual Identities
Loss and Bereavement
Relationships
Self-Esteem
Self-Harm
Shame
Stress
Suicide
Trauma
Working Online – COVID-19 Update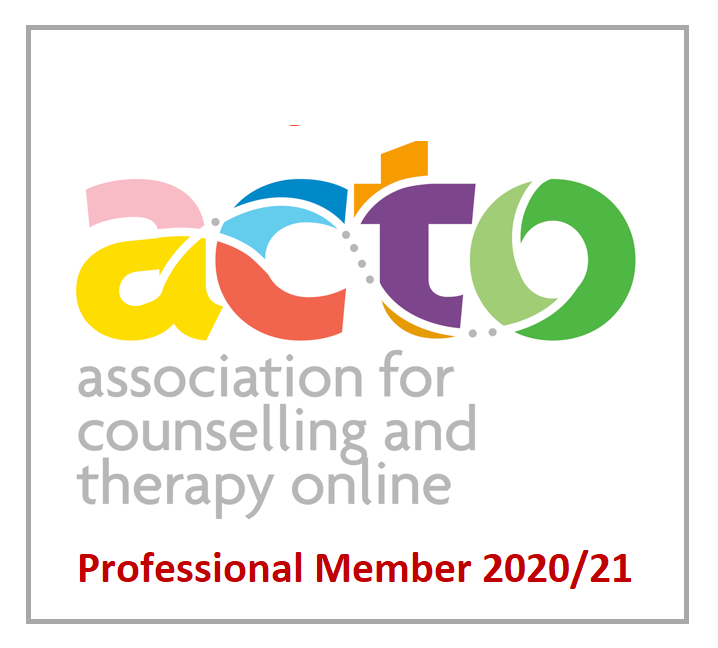 Following current government guidelines I am currently only able to see clients face to face in South Cumbria, but I am able to continue seeing clients from further afield online – through video conferencing (Zoom), on the phone, via email or chat / text.
I've worked this way since 2011, so I've got considerable experience in managing the differences from face to face work that online work involves. I'm a Professional Member of the Association of Counselling and Therapy On line, have recent specific training in working online therapeutically as well as training in data security and online risk management, and have some 30 years experience in working with IT so can offer a comprehensive support package to clients who are apprehensive and have doubts about the effectiveness of working this way.
Sessions through Zoom and phone are £50 each and like face to face sessions last for approx 50 minutes. Email and text counselling rates are available on application.
You'll need –
A private space where you know you'll be undisturbed for our sessions (preferably pet free as well)
Appropriate device – computer / laptop / tablet / smartphone
Good stable internet connection (Ethernet cable connection is recommended over wi-fi for security and stability reasons)
Device with video camera and sound for sessions via Zoom
Device that is easy to type on if choosing email or chat / text
Access to online banking to pay session fee via electronic bank transfer
Copyright © 2018-2021 Therapies For Life Counselling – All Rights Reserved;
Web Site Design: Joseph Shaw-Finch and Christine Jayne Finch
Created with WordPress Elementor